Pantry Info
Address: 217 South Locust St
Mesquite, TX
Tues, Wed, and Thurs
10:00 a.m. to 2:00 p.m.
Phone: (972) 329-6866
Join Us in Worship!
Sundays
9:00 a.m. – Bible Class
10:00 a.m. – Worship
5:30 p.m. – Evening Worship and Kid Connection
Wednesdays
7:00 p.m. – Bible Class
This ministry receives food from the North Texas Food Bank for a small handling fee, adds some love, and hands it out to those who come. We recognize that our Savior Jesus often provided for the physical needs along with the spiritual needs of those who seek Him. We wish to be a reflection of His love for those in Mesquite, TX.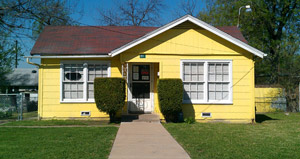 As a branch of the North Texas Food Bank, we are obligated to provide food for families living within the following zip codes:
75040 75087 75114 75150 75180
75041 75088 75126 75159 75181
75042 75089 75142 75160 75182
75043 75098 75149 75161
Each time you visit, you are requested to bring the following:
Proof of Address (such as a water or utility bill)
Photo ID
You will be given a Yellow Card that you must bring with you for each subsequent visit.