Our Children's Minister
See Aubrey in this sea of kids?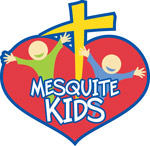 The success of our activities and programs depends heavily upon the servant hearts of the church's volunteers. There are over 100 screened adults who willingly give up their time to serve in the children's ministry. Their dedication to the lives of our children is a reflection of the church's priority to spiritually nurture our children and families!
The Mesquite Church of Christ Children's Ministry is designed for children from birth through sixth grade. As our number one priority in the children's ministry is the spiritual development of children, every activity is organized and staffed with children in mind. This ministry can be characterized in several different ways:
Spiritually Focused
We want our children to grow into a relationship with God. This is done several times weekly through Bible classes, Children's Time (His Kids) during worship service and Kid Connection on Sunday nights. It is our hope that children not only learn information from the Bible but that the information transforms them from the inside out.
Safe
The safety of our children is a priority of ours. For this reason, the children's ministry has created a committee that is dedicated to innovatively integrating safety. As evidence of this action, every volunteer working with children is screened to ensure that the children are not endangered by adults, which includes a background check. This check serves as one of several "filters" helping to ensure the safety of our children and integrity of our ministry. Also, we have a computerized check-in and check-outs station procedures in place to keep our facilities safe. In today's world, these measures are necessary, and it helps provide parents with the peace that their children are safe while at church.
Fun
Children live in such a fast paced world that often churches are left "competing" for their attention. While there needs to be a balance, kids will not enjoy church if it is not fun. With this in mind, the children's ministry staff seeks to make lessons relevant using activities which help the kids find out that the Bible can be an exciting experience.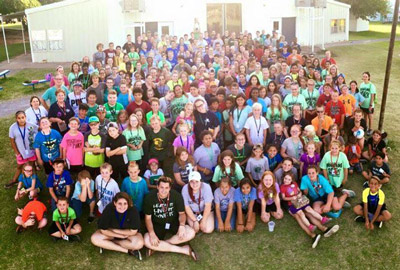 Vacation Bible School is so awesome!